LATEST NEWS:

Download with Right-Click "Mediterranean Sunset": 128kbps
Download with Right-Click "Mediterranean Sunset": 320kbps

Wow! It†sounds very wonderful. I like it!
Kind regards
DJ SimpsonKenya.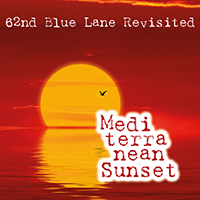 "Mediterranean Sunset" on Apple Music

"Mediterranean Sunset" was originally released in 1981 by the "Les Savoys" dance band and reached No. 4 in Udo Huber's "Austrian OE3-Hitparade".
"Mediterranean Sunset" war vor genau 40 Jahren in der Ö3-Hitparade von Udo Huber auf Platz 4. Zum 40-Jahr-Jubiläum erscheint nun eine neue Reggae-Version mit der Band "62 Blue Lane Revisited".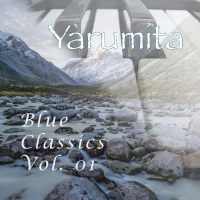 Amazon-Store

Seit vielen Jahren ist "Yarumita" – das Klavierprojekt des niederösterreichischen Komponisten und Autors Jonny Blue – international erfolgreich.
Viele Millionen Streams wurden sowohl mit Klassikern als auch Eigenkompositionen seit der Gründung im Jahr 2011 weltweit erzielt!

Zum 10-jährigen Bestehen wird mit "Blue Classics Vol. 01" der Startschuss einer neuen Serie gesetzt.
Ob als "Easy-listening" oder Hintergrundmusik – ideal für zahlreiche Medien ... Yarumita entspannt und entschleunigt.




iTunes

"Auf jeden Winter (folgt ein Sommer)" – Das Lied soll Mut machen, dass auf Tiefschläge unweigerlich auch wieder Höhenflüge kommen werden.
Die kongeniale Übertragung ins Englische stammt wiederum von Gerald Pfister "The Winter's Cold (won't last forever).
Das Lied ist auch in einer zweisprachigen Version verfügbar.




iTunes

Die Ballade "Buona notte, Madonna mia" erscheint in italienischer, englischer und deutscher Sprache sowie in einer gemischten Version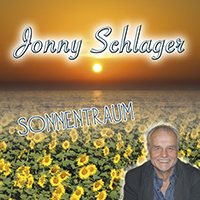 iTunes

Jonny Schlagers Musikgarage präsentiert die sechs aktuellstene Neuaufnahmen seiner Hits aus den letzten 20 Jahren (von Rex Gildo bis Chris White) sowie eigene neue Lieder.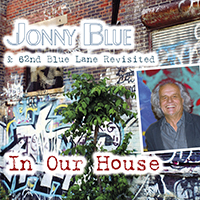 iTunes

Jonny Blue's music-garage proudly presents: the seven latest remakes of Jonny Blue's favourite songs.




iTunes

Jonny Schlager singt vom Schifahren, Rodeln und Jagatee.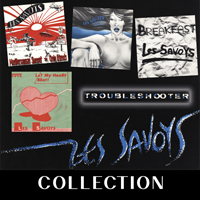 iTunes

In the 1st half of the 1980s the international showband Les Savoys published 5 single vinyl records, which are completely released in this collection.
The original recordings have been re-engineered digitally.
"Mediterranean Sunset" reached position 4 in the Austrian Ö3 Hit-Charts in 1981.
"Breakfast" reached position 19 in the Austrian Ö3 Hit-Charts in 1984.
"Troubleshooter" reached position 8 in the Austria-Parade Hit-Charts in 1986.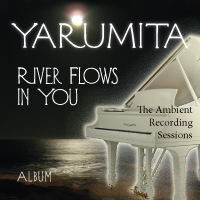 on iTunes – visit me also on Spotify

The Austro-Japanese composer and pianoplayer Yarumita performs 10 own and 2 wellknown songs in the soothing ambience near the river Danube.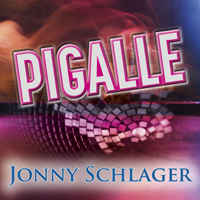 on iTunes

Jonny Schlager präsentiert eine brandneue Coverversion des 1961er-Hits von Bill Ramsey im Discofox-Stil (inkl. Karaoke).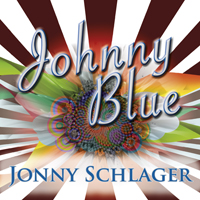 on iTunes

Jonny Schlager präsentiert eine brandneue Coverversion des 1981er-Hits von Lena Valaitis im Discofox-Stil (inkl. Karaoke).




on iTunes

Kann man ein neues Jahr schwungvoller beginnen, als mit Jonny Schlager und den "zehn kleinen Rodelmeistern"?
Unbeschwerter Alpen-Regg'n'Roll und ein humorvoller Text zeichnen dieses neue Loblied aufs Rodeln aus.

Das Lied wird im deutschen Fernsehen bei Andys Musikparadies am 18. März 2014 aufgezeichnet.

Philipp Spitzers Rodelprojekt "winterrodeln.org" hat im Jänner 2014 "I geh rodeln" zum Anlass für eine neue Wiki-Seite über Rodellieder genommen. http://www.winterrodeln.org/wiki/Musik




on iTunes

Hat der österreichische Jagatee schon eine eigene Hymne???
Aber jetzt!!!
Alpenhit präsentiert eine zünftige Hütt'n-Pop-Version sowhl für Schifahrer als auch für Rodler!




on iTunes

"Schifoan is schee" ist eine brandneue Coverversion des 80er-Hits YMCA im winterlichen Schihüttensound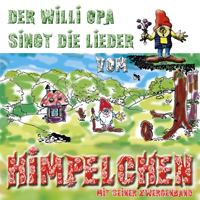 on iTunes

Der (heutige) Willi Opa hat in den 1980ern zusammen mit Lisa Donna-May die Lieder vom "Himpelchen" geschrieben, gesungen und gespielt, sie sind damals aber nur auf Musikkassette erschienen - die mittlerweile Kultbänder liegen nun digital remastered vor.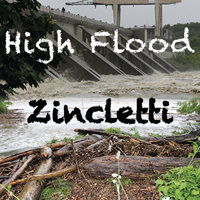 on iTunes: "Fly The Genesis" - "Tzigane del mar"


On occasion of the high flood along the Danube in Austria a short ducumentary film was produced at the generating station of Greifenstein (Lower Austria). The guitar-virtuoso Zincletti captured his impressions of the power of water. The sound-environment was created by TecTeam.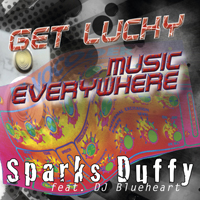 on iTunes

Sparks Duffy co-releases the 99 vocoder-song "Music Everywhere" with the actal coverversion of Daft Punk's "Get Lucky"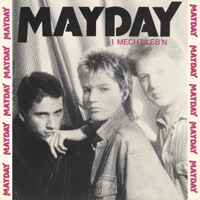 on iTunes

Die Austro-Pop-Gruppe Mayday - mit ihrem Frontman Manfred Blach - veröffentlichten 1987 ihre Single "I mecht leb'n". Nach der Auflösung der Band 1988 startete Manfred seine "Neverending Solotour". Die Produktion liegt nun digital remastered vor und beinhaltet die nie veröffentlichte Karaokeversion (da die originale instrumentale Rückseite im Moment im Achiv verschollen ist).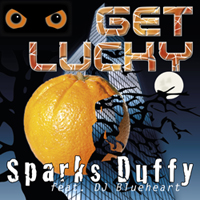 on iTunes

Sparks Duffy's coverversion of "Get Lucky" is based on his personal history as a kid of the eighties. DJ Blueheart produced this sparkling new "OrangePower"-version.




on iTunes

Günter Mann - der singende Polizist aus Niederösterreich - präsentiert sein drittes Schlageralbum - eine gelungene Mischung aus kraftvoller Party-Power und samtweicher Schmusestimmung.




on iTunes

Mort "Scoplin" Scott's interpretations of the well-known 100 year old ragtime-pieces.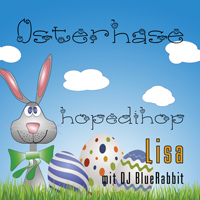 on iTunes

Lisa mit dem selbstgeschriebenen Osterhasen-Lied.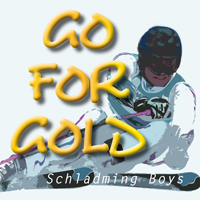 on iTunes

The anthem of the Alpin Skiing Worldchampionship 2013 in Schladming/Austria.




on iTunes

Lisa präsentiert 4 neue Weihnachtslieder mit Latin- und Karibik-Rhythmen.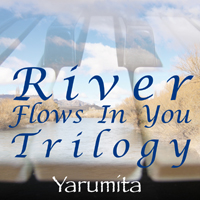 on iTunes

Yarumitas interpretation of the well-known (but mistaken for the) soundtrack of "Twilight" and additional 2 more "in the style of" songs of Yarumita himself.




on iTunes

The piano-virtuoso Frederic Schumann plays the most famous piano-works of Frederic Chopin.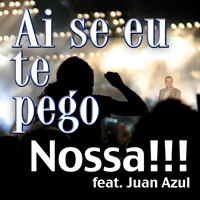 on Amazon

Best position on iTunes Dance-Charts Dec. 2011: Spain 16, Italy 35, Mexico 98, Germany 98, Austria 113
Party-Power with Nossa!!! feat. Juan Azul, the real Austrian whizz-kid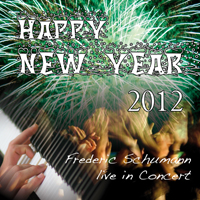 on iTunes

The piano-virtuoso Frederic Schumann plays wellknown piano-tunes live in concert.




on iTunes

The Vienna-based Austro-Mexican singer/songwriter Lisa Rabél with her own interpretetion of this well-known song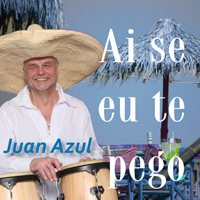 on iTunes

A Reggae-guitar and a glass of caipirinha
Juan Azul, the real Austrian whizz-kid, with a glass of caipirinha in one hand and the heavy strummed reggae-guitar in the other, performs this fine Portuguese happy-song.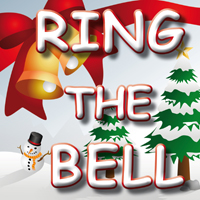 on iTunes

Best position on iTunes World Music-Charts Dec. 2011 (version by DJ Kuschelweich): Luxemburg 2
A song full of heartache performed as happy Xmas-song



Die Seite ist noch im Aufbau, bei Anfragen wenden Sie sich bitte über das Kontaktformular an mich.
This site is still under construction.